BGOV: Hospital, Health Center Financial Woes Continue as Jobs Return
Centers serving the poorest report decline in Covid-19 testing
Dental jobs return, but hospitals shed more workers
By Alex Ruoff | June 5, 2020 11:25AM ET | Bloomberg Government
Hospitals and nursing homes lost 66,000 jobs in May, even as other struggling parts of the health-care industry bounced back, restoring hundreds of thousands of positions lost during the spread of the coronavirus, according to federal data released Friday.
The continued financial struggles for the hospital industry has prompted concerns that some of the country's poorest areas might have hit a ceiling in expansion of Covid-19 testing sites as community health centers close their doors. In recent months these centers have made significant progress in providing testing in areas where it's needed the most.
While more U.S. health centers serving areas with high rates of poverty and few health-care providers are offering Covid-19 testing, they reported a drop in testing at the end of May, according to researchers with George Washington University. Community health centers performed 20,000 fewer tests during the third week of May compared with the previous week, they reported.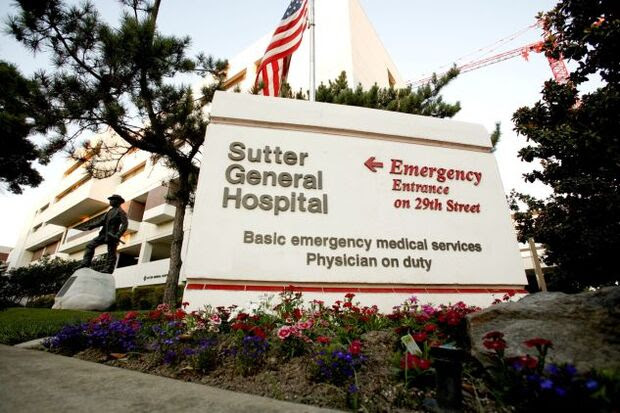 Peter Shin, who directs the Geiger Gibson Program in Community Health Policy at George Washington University, said the "trend is troubling," particularly because these centers are reporting higher-than-average rates of positive Covid-19 test results.
Overall, the health care industry added 312,000 jobs in May, largely powered by dental practices that added 244,800 jobs, according to Bureau of Labor Statistics data.
Dental Practices Drive Rebound
The shift, after two months of job losses, reflects the reopening of health practices in many areas the country. Dental practices experienced the largest drops in employment in health care during the shutdown, reporting 503,000 jobs lost in April, according to BLS data. Also in April hospitals shed 135,000 workers, and nursing and residential care payrolls dropped by 113,000.
Hospital and dental groups are pushing the Department of Health and Human Services to release more of the nearly $100 billion in emergency funds for health-care providers that the agency still has available to help struggling medical practices. HHS has distributed about $75 billion of the funds so far, but has been slow to give out money to Medicaid-dependent providers that, like community health centers, serve low-income areas.
Community health center groups say they've greatly expanded their capacity for testing and the recent drops could be attributed to changes in survey responses in the federal data, upon which the George Washington University report relied.
Covid-19 Testing Declines
As of May 22, more than 90% of community health centers can offer Covid-19 testing, according to federal data. However, more than 1,900 centers have closed this year.
Shin and other researchers from his university say community health centers performed 134,702 Covid-19 tests over the week of May 22, a drop from the 154,332 performed during the week of May 15.
Shin said the decline may reflect wider availability of testing overall. He said community health centers are still struggling financially and are being asked to serve people with serious, chronic health conditions that require regular care.
"CHCs are already walking a thin financial edge and without additional resources and funding, it's unclear how they are expected to narrow disparities," he said in an email.
To contact the reporter on this story: Alex Ruoff in Washington at aruoff@bgov.com
To contact the editors responsible for this story: Paul Hendrie at phendrie@bgov.com; Jodie Morris at jmorris@bgov.com